Welcome to Blossom Hill Flowers – though not just flowers, we also sell gifts, cards for all occasions, foil balloons and we are now an authorized Katie Loxton stockist.
You can always be assured of a warm welcome from Jan and all of the Team at Blossom.
Whether you want to discuss a wedding or a funeral or any other occasion, we are here to help. Come in for an informal chat, it's such a lovely shop with a superb ambience.
We always have bouquets ready to go, you can pull in park up something for all budgets whether you want a large bouquet or maybe go for one of our Jars of Happiness always popular as a gesture.
Can't get to the shop before closing, no problem, we can always leave your flowers at the Griffin Pub next door for easy pick up.
Maybe you are having a dinner party in the home? Or would like a superb display we are on hand to help.
Jan, along with husband Steve, are the owners of Blossom Hill Flowers. Jan has been in the industry for over 27 years and as a qualified Floristry Lecturer has taught at Writtle University College and worked at the RHS Chelsea flower show and Hampton Court – so you're in safe hands!
Sue has been in the floristry industry for 40 years, has a wealth of creative talent and is an expert in bespoke floristry.
Elaine has over 30 years experience in floristry, as her parents owned two shops. As well as running our floristry workshops, Elaine is also a tutor at Writtle University College.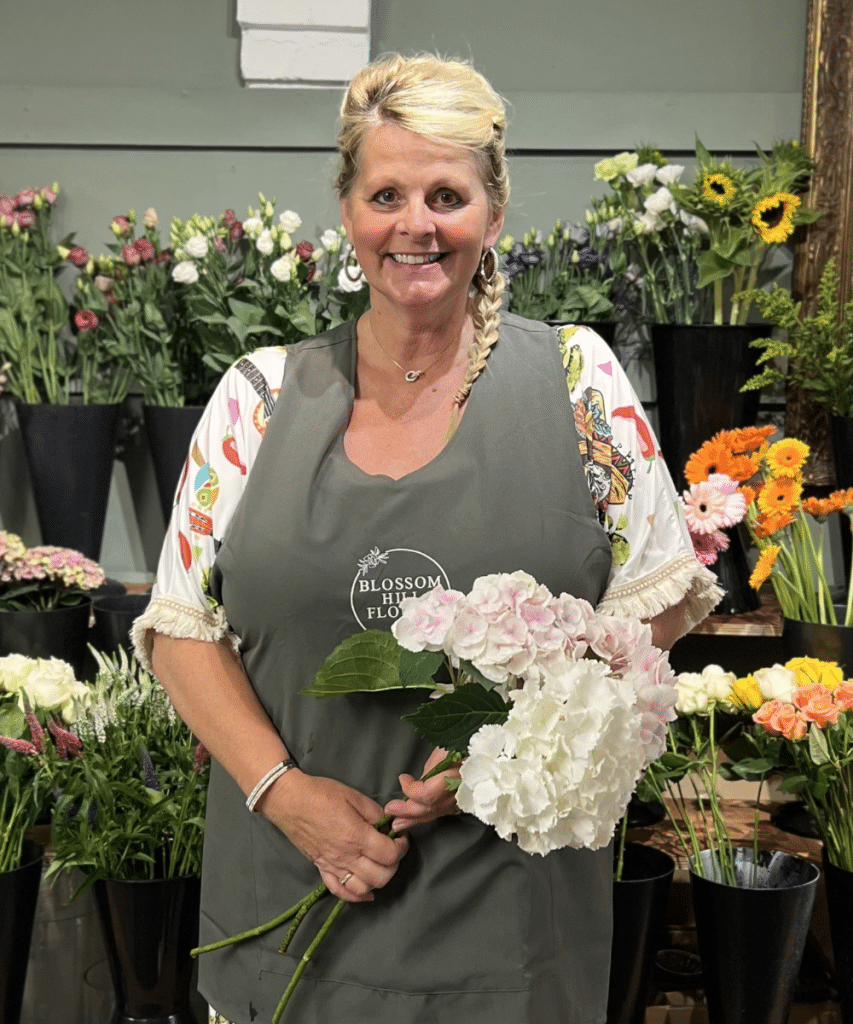 Ella has joined us after completing her Level 2 and Level 3 at Writtle University College.